Path Deluxe Double Roller Purple/Hot Pink
More Images: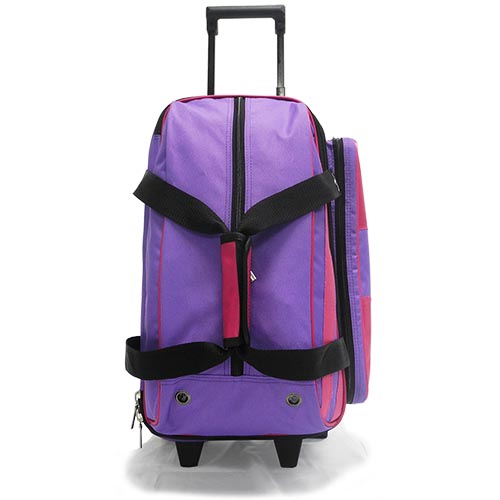 Path Double Roller Lime Green/Orange
Pyramid Bowling is proud to introduce the newest addition to their bag line. The Path Double Roller offers the best bag at the best price in the industry.
No matter what skill level you are, the Pyramid Path line offers you quality, performance, and affordable prices.
"Choose Your Path!"
Features:
Two ball bowling bag
Durable 600-denier polyester oxford construction
Wide 3" rubber wheels for easier maneuvering
21.5" extendable square handle - 5.5" longer for easy rolling
Oversized pocket for accessories
Separate shoe storage compartment stores and protects shoes up to U.S. men's size 16
2 year complete warranty
Dimensions (L: 21")(H: 15")(W: 13")